Housing in premium locations
The new housing development Pod Římským vrchem with total area of 12 000 m² is located in close proximity to the access road to Pasohlávky while properly using the original terrain of the southern Moravia floodplain landscape with the breathtaking view on the top of Pálava.
The goal is to offer tranquil, calm living close to nature, but with residential facility and service accesibility at the same time.
Mainly families with children will appreciate the wide range of ways how to spend their free time as well as nice and fast access to the surrounding towns and villages.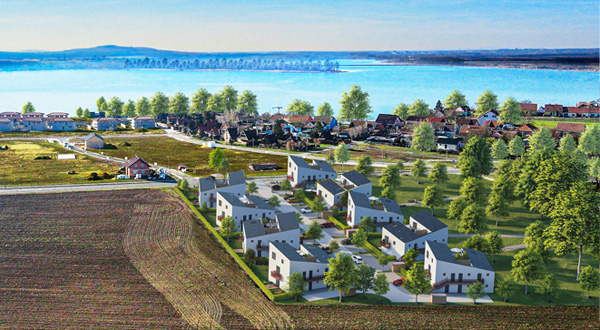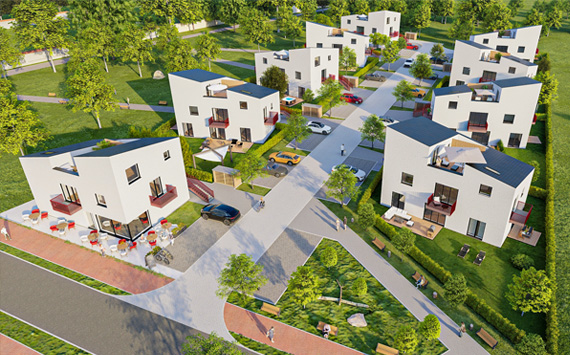 Unique investment opportunity
This outstanding project in the heart of the southern Moravia is a unique opportunity for everyone who is looking for their own living or investment opportunity that can offer an interesting valorization thanks to its location.
The architectural solution of the apartment buildings is guided by the cost-saving purpose. Even with the uniqueness of the buildings (color design), the housing building are designed to create a harmonious and uniform impresiion which meets the highest requirements for all age groups.
The result is an urban structure based on multiple separate objects allowing plenty of privacy and distinctiveness for both families with children and, for example seniors with limited mobility. As a part of the complex café is a nice place for gathering yet smartly separates residential houses from adjacent rout.
Romantic view, worth it
The sizes of the units and the view of the surroundings are important factors which determines person's feelings from the realty. The disposition of the building is based on three floor plan models used in various floors and flats differently - from standard 1+kk adapted for disabled people, to exclusive mezonet apartment 2+kk with terrace and a land-mark view over Pálava.
Thanks to its extraordinary location and a modern architectural conception the project Pod Římským vrchem offers a nice and harmonious place for living, that is definitely not going to lose its value, indeed, quite the opposite.
Look at our offer and choose your new home today.